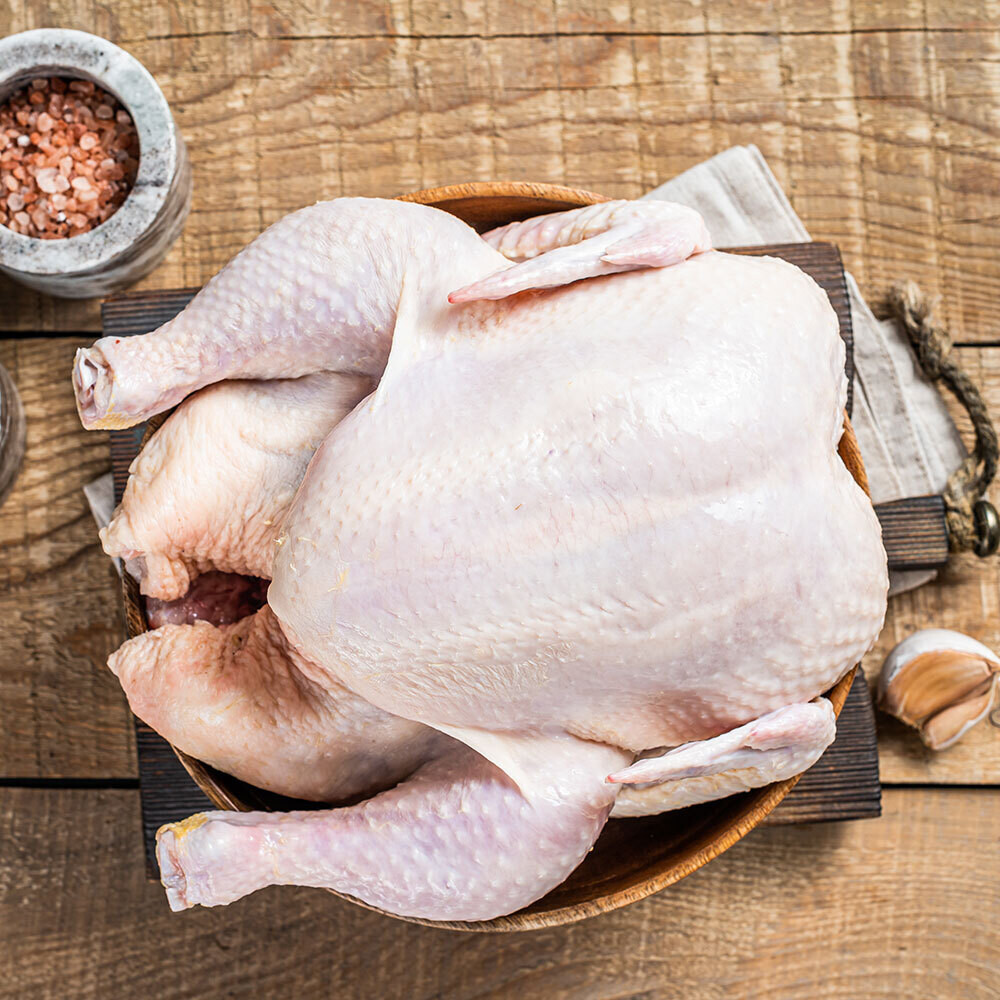 Whole Chicken | Cornish Cross (deposit)
00000
Product Details
Whole broiler chickens weigh between 4-6 pounds. $4.50 per pound
We do not include the necks in the chickens. These are commonly included so to increase the weight you are paying for. We do sell packages of necks and feet that can be used for making stocks or feeding to raw fed dogs.
Our chickens are processed to order. You can select one of the estimated process dates and you can pick up your fresh chicken or we will bring frozen to one of our pickup locations on a specified date and time.
Cornish X: Although raised out on our pastures, these chickens do not forage much, this results in a higher grain diet for these. They have a higher percentage of white meat with larger breast meat similar to what you find in the grocery store. The difference with our Cornish X, is ours are raised in outdoor pastures and receive lots of sunshine, and receive no antibiotics or vaccinations.
More about our Pasture Raised Chickens

Savor the delectable and juicy flavor of our pasture-raised, whole chicken, and discover the difference in quality. Our chickens are fed with non-GMO ration, resulting in a healthier and more flavorful meat compared to those raised on a traditional grain-based diet. Raised on our lush pastures in Colorado, our chickens are allowed to roam and forage freely, leading to a more natural and wholesome life for the birds and a superior product for you.


In addition to its rich taste, our pasture-raised, whole chicken is a rich source of essential nutrients, such as protein, vitamins, and minerals. Its lean meat and high-quality protein make it a healthy and nutritious option for those looking to maintain a balanced diet. Furthermore, by selecting our all-natural, ethically raised chicken, you can rest assured that the animals were treated humanely and sustainably, without the use of antibiotics, growth hormones, or other artificial substances.

Whether it's a quick weeknight dinner or a special occasion, our pasture-raised, whole chicken is the perfect choice. Order now and discover the difference a non-GMO, all-natural, and ethically raised diet can make to your health and taste buds.
Save this product for later